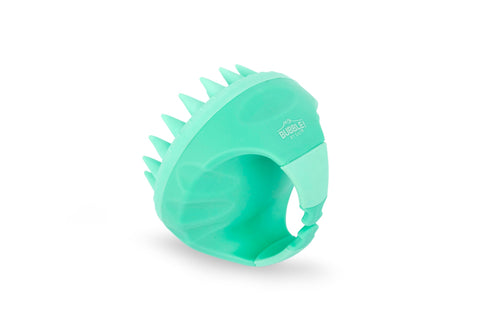 My Bubble! Scalp Massage Brush
Boost circulation and overall scalp health with our easy to grip scalp massager. The silicone tips are flexible and soft to touch, allowing gentle use on your scalp. The perfect tool to accompany My Bubble Shampoo for a weekly scalp massage.
White My Bubble! Logo Print.
---