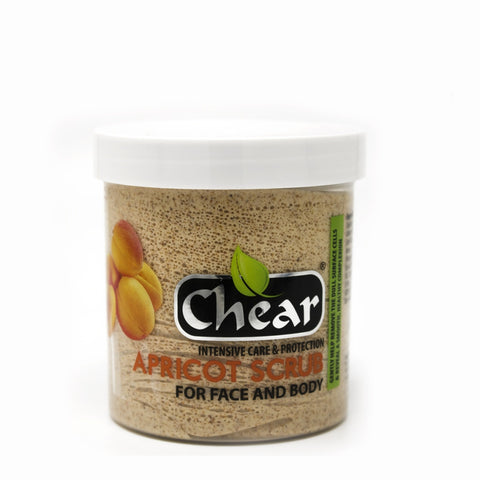 Chear Apricot Scrub Cream For Face & Body
Chear Apricot Face & Body Scrub Cream is enriched with Apricot extracts that gently exfoliates dead skins cells, cleans out clogged pores and gradually removes blackheads from your skin.
It polishes skin leaving it feeling fresh and clear and promotes a smooth healthy complexion. This scrub cream  also helps promote an clear toned complexion. It provides deep hydration to the skin and keep it soft and supple.
454g (16oz) 
---