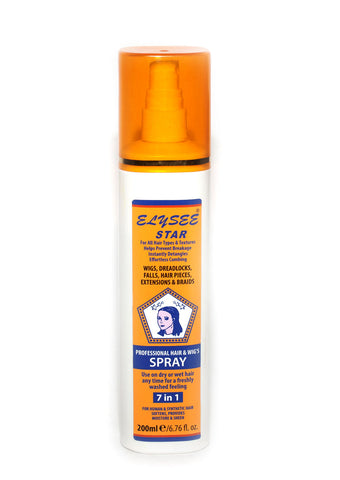 Elysee Star Professional Spray For Wigs, Dreadlocks & Hair
This spray-on super conditioning serum helps detangles hair, hydrates strands, combats tangles and eliminates frizz. It also protects the hair all day long and also helps repair dry, brittle hair and prepares the strands for styling. 
For: Natural Hair,  Wigs, Dreadlocks, Falls, Hair Pieces, Extensions & Braids 
Suitable for all types of hair and textures.
Helps prevent breakage, instantly detangles and helps effortless combing, 200ml
---