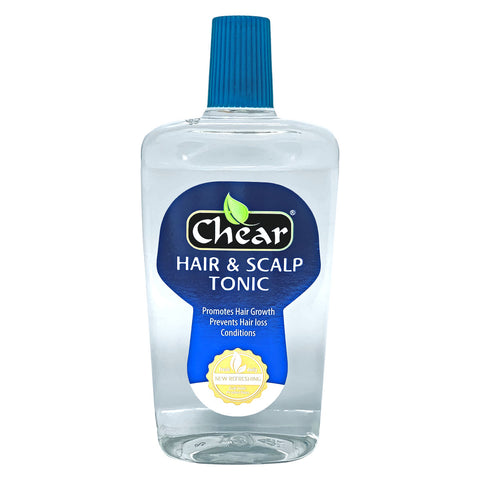 Chear Hair & Scalp Tonic
Chear Hair & Scalp Tonic is a daily treatment which helps replace natural oils in your hair and scalp. It leaves your hair easy to comb with a healthy shine. This hair & scalp remedy fights dry hair, dry scalp and dandruff.
It penetrates into the scalps openings and replaces natural oils which may be washed away during shampooing.
Encourages scalp to feel healthy
Hair to look great 
Strengthened hair
Helps prevent hair loss
Stimulates hair growth
Can be used by both men and women
300ml 
---