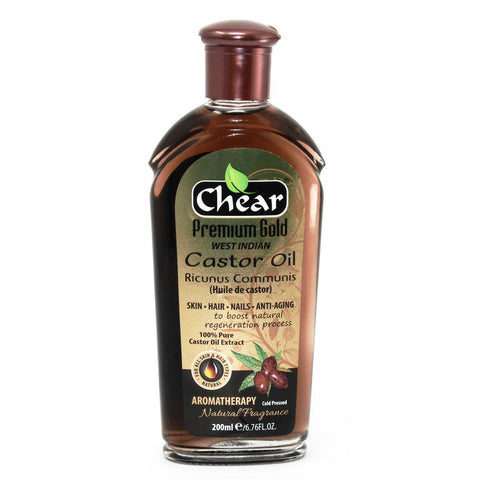 Chear Premium Gold Castor Oil
This luxurious fusion of 100%  Pure Castor Oil Extract & Vitamin E is a powerful antioxidant that provides intense hydration to dry hair & skin. This oil has been specially formulated to help reduce frizz and drying time for hair. The unique treatment instantly smooths texture and add shine for a glossy radiant finish.  When smoothed over the skin and nails it provides special care and instantly moisturises. This oil boosts natural regeneration process, perfect for keeping hair & skin looking and feeling youthful. 
Multi purpose oil can be used for aromatherapy, can be added to shampoos & conditioners, also to existing moisturisers. 
200ml 
---