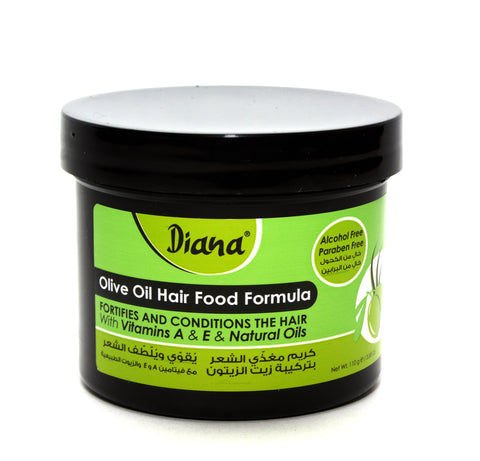 Diana Olive Oil Hair Food Formula
Diana® Olive Oil Hair Food Formula fortifies and conditions the hair. With Olive Oil, Vitamin A, Vitamin E and Coconut Oil, Sweet Almond Oil and Sunflower Oil, this product thickens your hair, revitalizes it and gives it a strong structure and a lively look.
Directions for use: Apply a small amount of the cream on the hair. Use once or twice a day, as desired. Suitable for all hair types.
Available in 110g or 220g
---