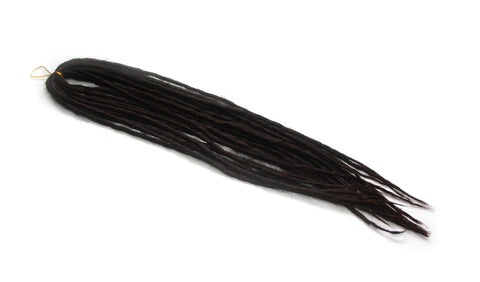 Elyseestar - Mix Coloured Singular Dreadlocks (Double Ended)
These Elyseestar singular dreadlocks are double ended, they are available in a wide range of colours, and are perfect to add volume and texture to any hair style. Crafted from synthetic fiber, you can be sure that these double ended dreadlocks will help define your hairstyle.
Elysee Star Dreads Are Made From Synthetic Fibre
Each Dread lock packet is sold by 100g weight
(approx 9-12 double ended dreads depending on the weight) 
Approx 100- 110Cm Flat.
These dreads are factory made and they may require re-sealing for longer use. 
---