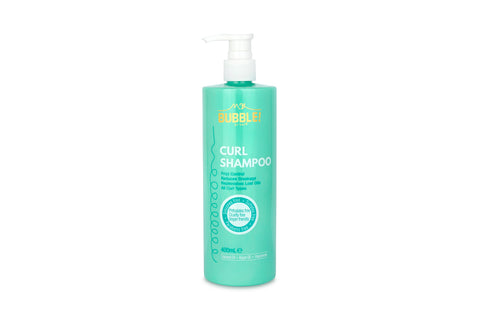 My Bubble! Curl Shampoo
Silicones free, Sulfates free,  Parabens free, Phthalates free, Cruelty free, Vegan friendly.
 - Frizz Control
- Reduces Breakage
- Replenishes Lost Oils
- All Curl Types
Gently cleanses naturalhair and improves hair's health and restores shine.
It is a curl enhancing shampoo that moisturizes and protects hair while replenishing lost oil.
Improve hair elasticity while reducing the occurrence of breakage, leaving you with frizz free waves and curls.
It's super hydrating. This kind on curls formula gently foams and cleans without stripping hair of its natural oils. A special blend of Coconut Oil, Castor Oil, Argan Oil, Aloe Vera, Hibiscus and Turmeric naturally defines and hydrates curls. Cleanses, hydrates and reduces frizz.
 Fresh minty and coconut fragrance – it smells delicious!
---