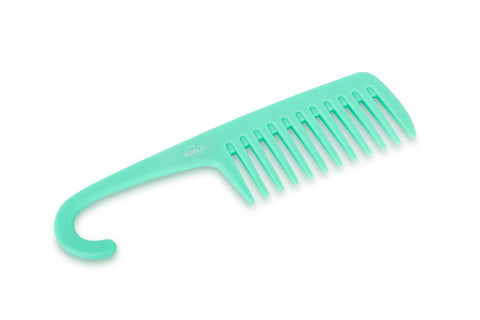 My Bubble! Wide Tooth Detangling Hook Comb
Glide through curls, coils and kinks and seamlessly unravel knots and tangles. Great for use on wet hair while washing or conditioning. 
With hook handle, so you can hang it whilst showering.
Crafted with curly hair in mind, our My Bubble Detangling Comb is an essential for your hair care kit. Our hair needs respect and TLC, not to be tugged at until it snaps at the end or root. So we designed products that enhance our natural curl patterns and that energize our curls and coils, ready for styling.
---