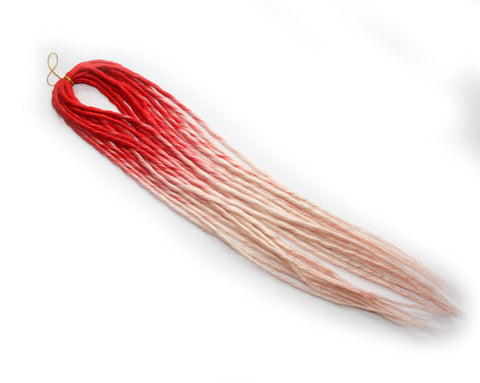 Singular Dread Locks Tiped Coloured (Double Ended)
Elysee Star Dread locks Are Made From Synthetic Fibre.
Each Dread lock packet is sold by 100g weight
(approx 9-12 double ended dreads depending on the weight) 
Approx 100- 110Cm Flat.
These dreads are factory made and they may require re-sealing for longer use. 
---