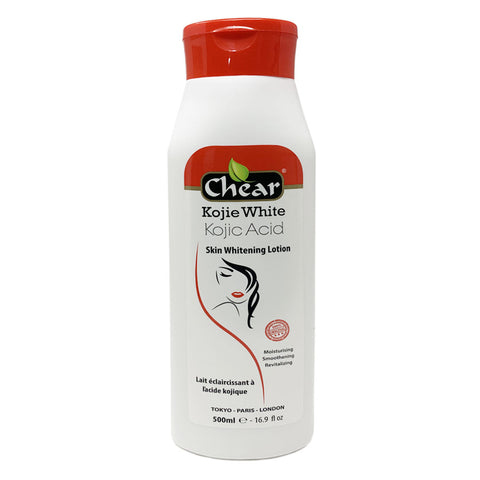 Chear Kojie White with Kojic Acid Skin Whitening Body Lotion
Chear Kojie White with Kojic Acid  Skin Whitening Body Lotion contains a high concentration of Kojic Acid. This light and non-greasy body lotion helps lighten and moisturize the skin. It lightens the skin and moisturises. 
Formulated with high grade all natural Kojic Acid known to whiten the skin, reduces dark spots, corrects hyperpigmentation.  
This lotion promotes a healthy illuminated skin tone.
500ml
Recommendation: Follow up with SP50 Sunblock daily during and after brightening treatment to maintain brighter skin.
---